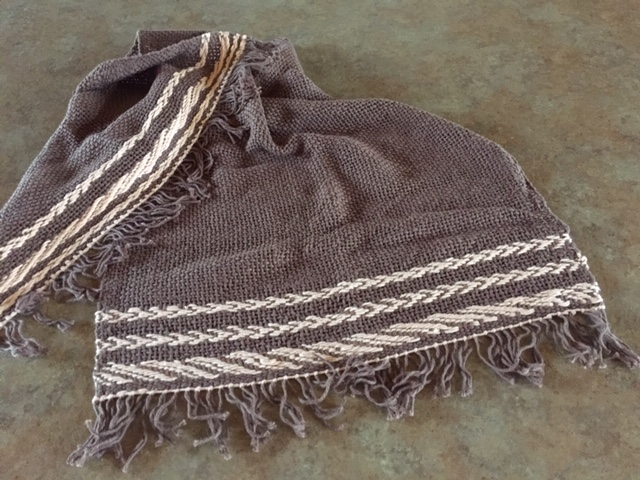 Weaving Pick-up on a Rigid Heddle Loom
with Diane Thomson
$7500
Saturday, July 20, 2019
9:00 AM - 4:00 PM
Tuition: $70  Materials: $5
There is more to rigid heddle weaving than just a plain balanced weave. In this class you will learn how to create different patterns on your loom by learning how to do pick-up, weaving a series of mug rugs (coasters.) Then if time permits, you may create your own pick-up pattern to weave. 
Please bring any weaving tools that you have along with your working rigid heddle loom or you may use one from the school (looms can be rented if weaving not completed during class time)
This is not a beginner class, so the Learn to Weave class or comparable experience is a prerequisite. You should be comfortable warping and weaving on the loom. If you have experience weaving, contact the instructor for consent to take the class. 
About the instructor: Diane Thomson enjoys many of the fiber arts and learned to weave in high school. She rediscovered weaving in 1985 when she purchased her first loom. She spent most of her weaving time on rag rugs until the 90's, when she focused on spinning and knitting, which she has since taught at several yarn shops in the Twin Cities and at the Ely Folk School. She currently is offering knitting classes at Sisu Designs Yarn Shop in Ely.
Jul

20th

,

2019

Sat

from

9:00 am - 4:00 pm